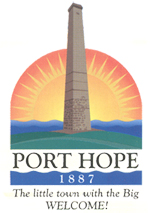 Port Hope Chamber of Commerce
4250 North Lakeshore Road
P.O. Box 119
Port Hope, MI 48468
Phone: please call Port Hope Mercantile at 989-428-0024 for Chamber information.
President: John Blum
Vice President:
Secretary: Patty Finan
Treasurer: Lori Kowaleski
The Port Hope Chamber of Commerce sponsors and helps with many activities in the village. The Chamber meetings are held on the second Thursday of each month at 7 p.m. at the Port Hope Village Hall. You are invited to attend any of our meetings even if you are not a member.
The Port Hope Chamber of Commerce:
Purchased park benches and canvas banners that are displayed throughout the village.

Sponsors and arranges for the July 4th fireworks display.

Sponsors the 4th of July weekend and supports the tractor pull.

Sponsors the village wide garage sales in July

Supports the Yard Sale Trail in August.

Sponsors the annual "ABC Day" activities the 3rd Saturday of August.

Helps with decorating the trees on Main St. for the Christmas Holidays.

Hosts the village Christmas Sing-A-Long and has Santa arrive in the Fire Truck at the Rubicon Township Hall the first Sunday in December.
Would you like to join us? Download the Membership Form!